A while ago I built a small Word Bearers force to ally to my Warp Cult. Given that I have more bits lying around, I thought I'd expand it into a small army. The whole thing is built from the dregs of old projects, notably a load of Maxmini heads and Anvil industry parts I once bought with the intention of making an 40k Iron Hands army. That never happened, so the bits have been recycled, along with a load of very old model parts, into a rather idiosyncratic 30k force. I'm trying to keep all the vehicle models RT-style, so it looks purposeful in the table.
Given that one of the (other) main reasons to do these guys was to get my Daemons painted, I've done it as Zardu Layak's Unspeaking Chapter - I've decided that this is the 7th 'Relic' Company of the Unspeaking Chapter, a motley assortment of specialists and ancient equipment kept in service in case it's ever needed again. Obviously, since galactic civil war broke out, the 7th has been remarkably busy putting its ancient dreadnought and vehicles into service.
Here's what I got done the first time:
Tactical Squad - built from mk4 bodies and pauldrons, Maxmini heads, Anvil legs, 2ed backpacks and old 2ed Chaos bolters,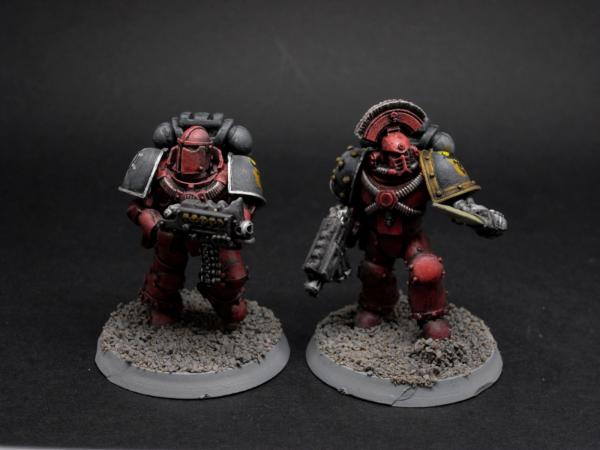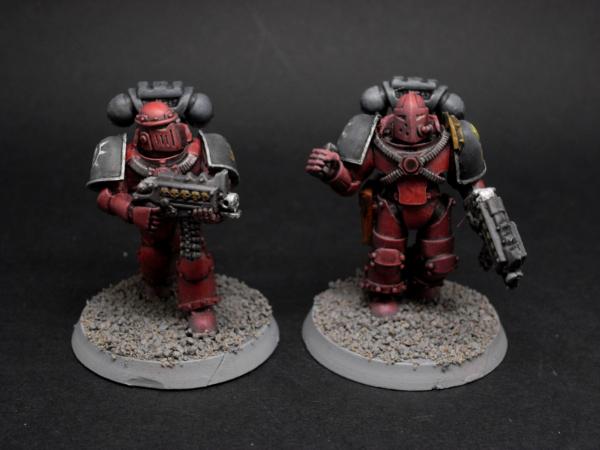 Terminators - made from some of the RT-era variant terminators, made bigger, and with Anvil arms and bolters and Maxmini pauldrons. XVII numerals are from the Cadian sheet.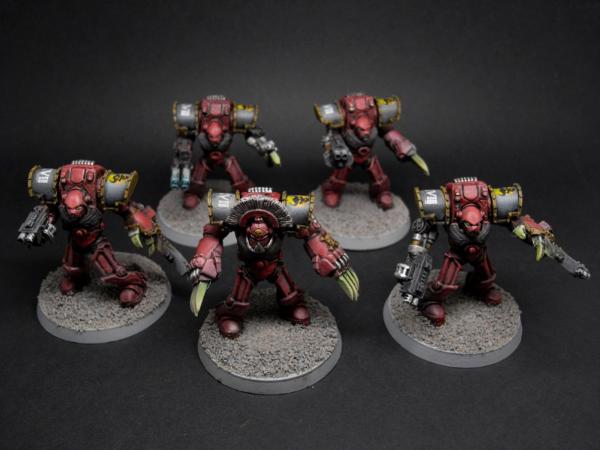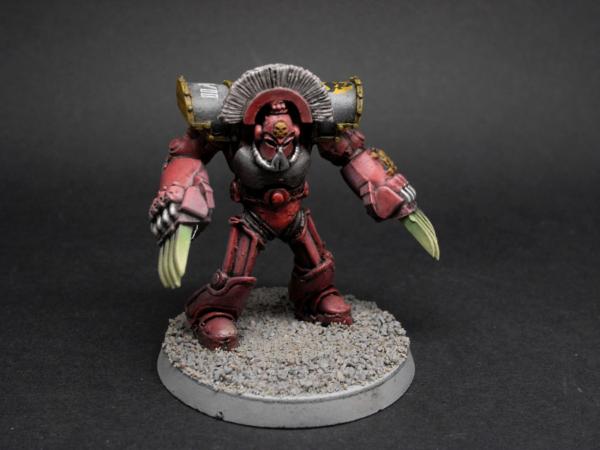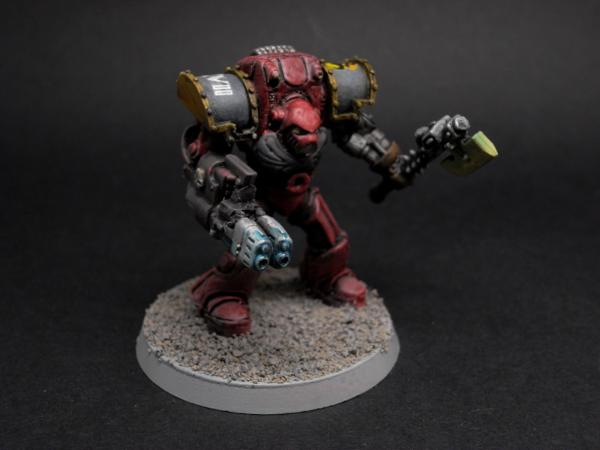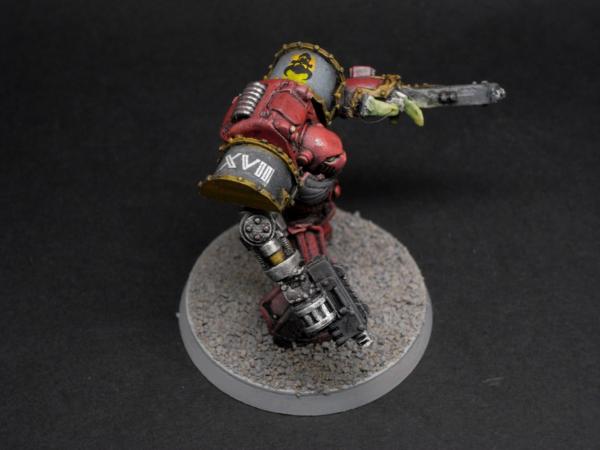 Deredeo Dreadnought - Space Crusade base model, embiggened and reposed, Drop Pod missile launchers, Ramshackle auto cannon mounted on Predator heavy bolter bodies.