Alright gents, let's kick this thing off
After a hundred dollars (probably more) of new paints and countless hours of of painting, repainting, stripping and repainting again, I think I've finally got something that's worth posting. Here's the start of my new force. Decided to learn some new techniques and push myself to a new standard for this project, and as usual I've over committed myself. But I'm pretty happy with the results!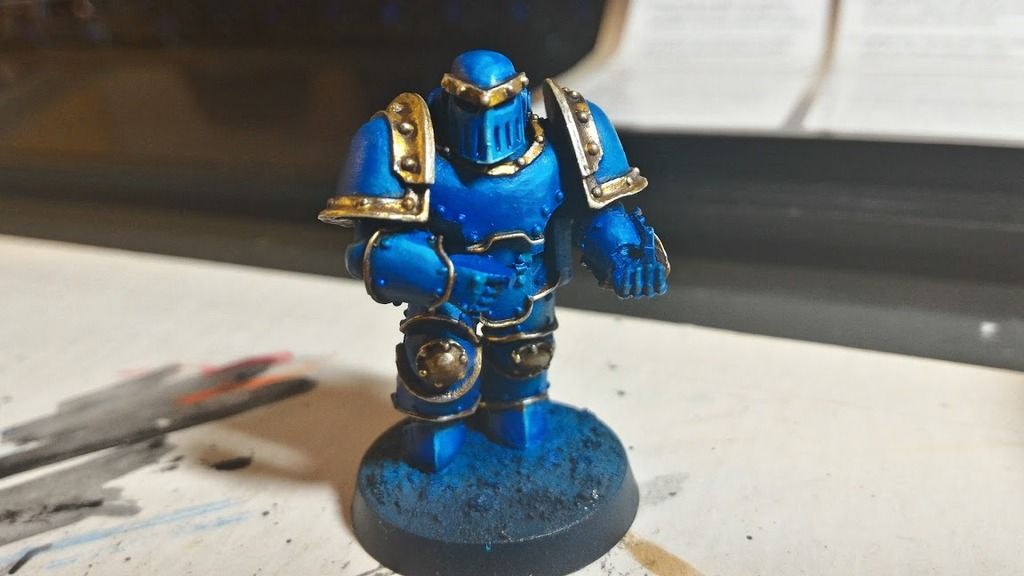 I don't have much to show yet, but I needed to get something posted to motivate myself to get more done. Bring on the comments and criticism
To me, the Ultramarines are tragic figures in the classic sense. They try so hard to represent the ideals of honor and discipline, but their pocket utopia of Ultramar is a pale shadow of what it once was. When I look deeper, I see their nobility as a thin veneer covering their regret over what can never be rebuilt. The roman aesthetic suits them well, they are very much like the remnants of the old Roman Empire that tried to maintain a pillar of civilization among a crumbling empire.
More than any other legion, the Ultramarines truly believed in humanity's potential, and in forging a brighter future. They managed to build something beautiful in the 500 worlds of Ultramar, and were so very close to creating a golden age. As a result, they also had the most to lose. The death of Calth marked the moment when Guilliman's grand plans were smashed to pieces and would be forever out of reach. I think every Ultramarine has to shoulder that burden, knowing what their predecessors achieved and knowing they will never be able to come close to reaching it. I see this grim knowledge as fueling their dogged determination and resolve.
There has to be a deep bitterness and sense of loss behind that veil of nobility, and I'm hoping I can convey a little bit of that emotion in this project.
.