So, i have been messing with my Iron Hands for some time. And started some threads on different blogs yet never really finished any, lets try to do better this time around "P
So around Christmas i had some time to take some pictures of my army thus far painted, still lots to do!
So far i have (about) finished:
HQ
Praetor
MoS
Librarian
Consul
Orth
Troops
2 tactical squads of 10 man with sergeant with melta bomb and a Rhino with dozer blade (repressor looks way cooler)
Elites
2 Dreadnoughts DCCW + assault cannon or Mortis pattern
Ironclad/siege dreadnought
Rapier/thunder fire cannon
Techmarine Covenant + servitors
Land Raider Prometheus
Heavy Support
Vindicator
Predator with plasma turret and HB sponsons
Sicaran Venator + Orth
Furthermore there are some things that i never use.
stormraven transporter carying a rhino.
stormtalon conversion
Army overview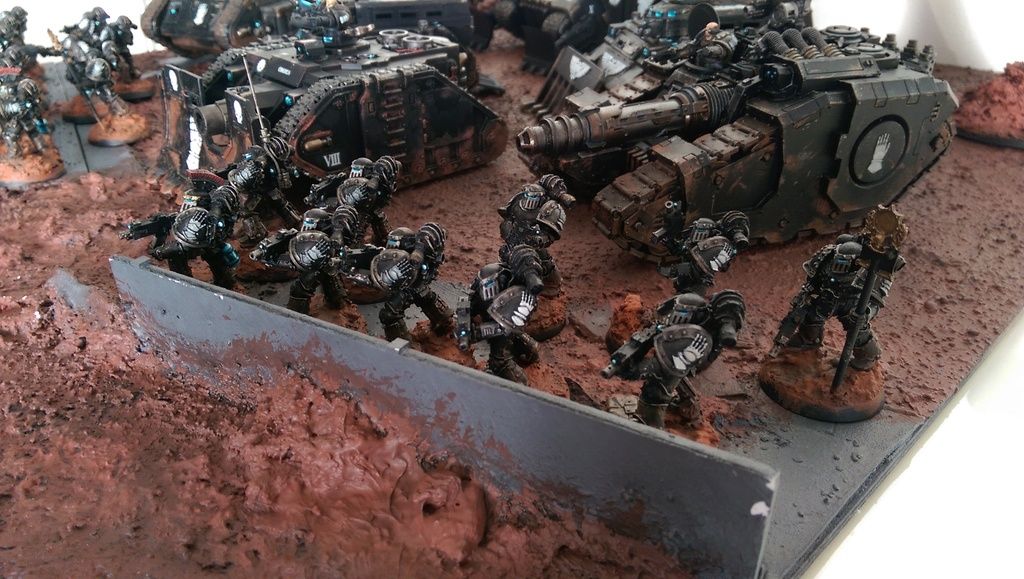 Tactical squad I
Tactical squad II
Sicaran + Orth
Predator (played as a relic in 40K)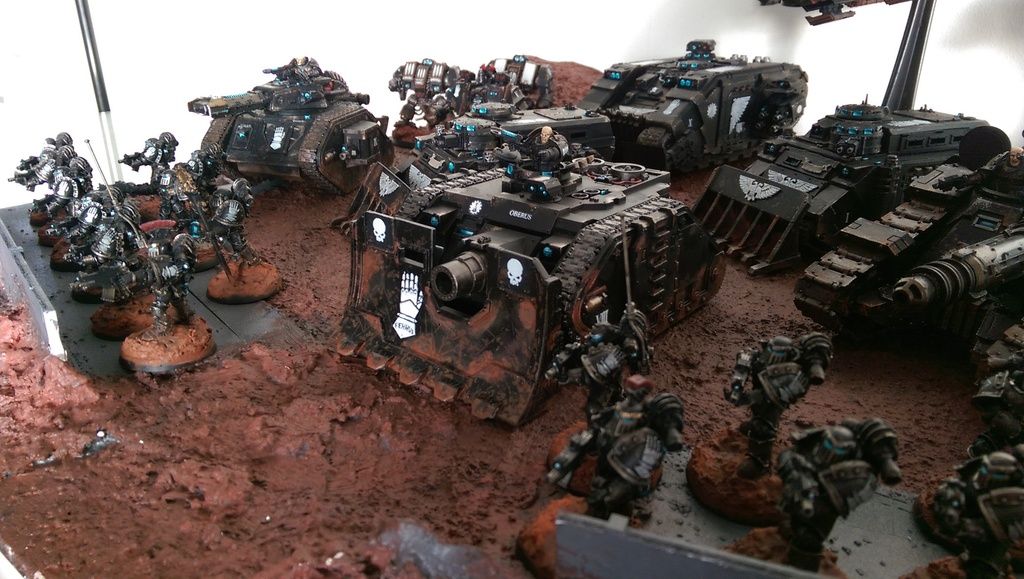 My self made vindicator!
A dreadnought talon in stomping mode.
A picture of my command land raider, love this model. Yet never works when i play it
so thats the reason its not finished yet.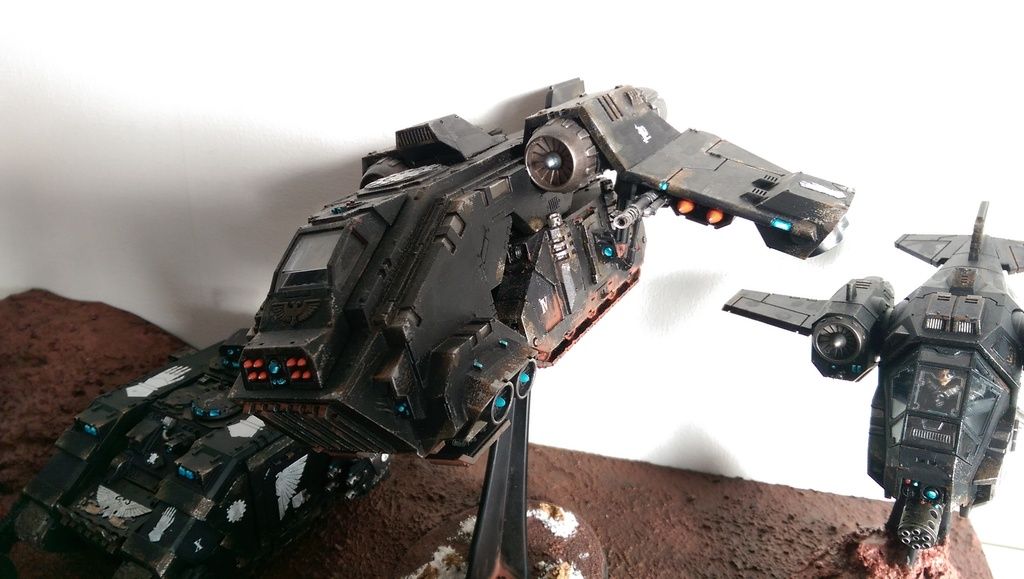 My stormraven transporter, like to play it as a storm eagle with the large transport capacity.
Thanx for watching!