Hi, so normally I just paint models I like but since my buddy started up with the hobby once again we've decided to kick off a couple 30k armies. I've chosen to do some Death Guard and I've used the B@C set to kick this off.
I know DG are closely linked with Mk3 armour but I think the Mk4 armour works just fine.
I've complemented the box set with Mortarian (despite having nowhere near enough points to use him in game, yet) and Typhon. I've also acquired a cheap chaos Vindicator from eBay and stripped off most of the chaos bits.
None of the minis are really finished just yet, I'm just striving to get the army tabletop ready.
The photos aren't that great but without further ado here's some pics...
Mortarian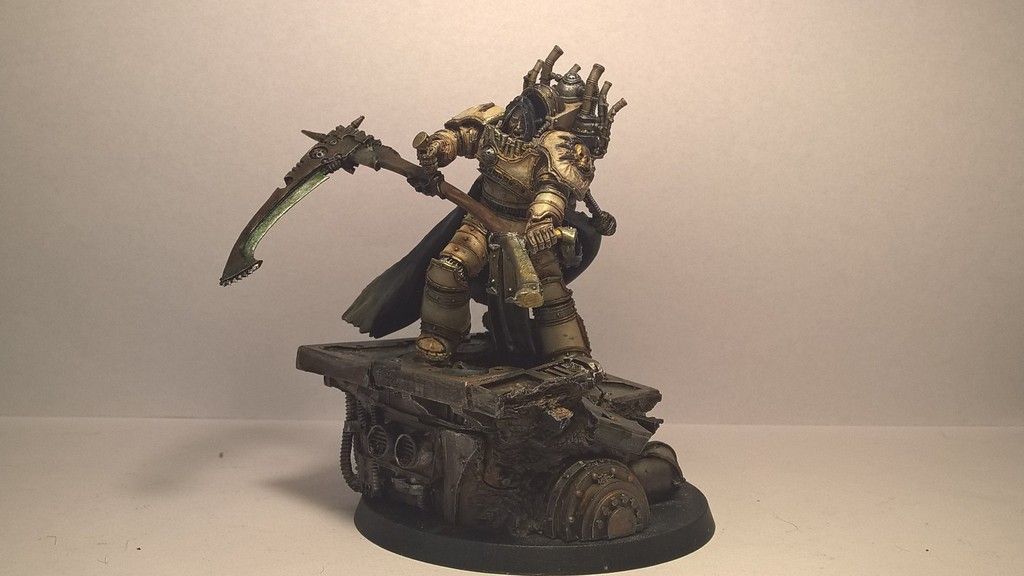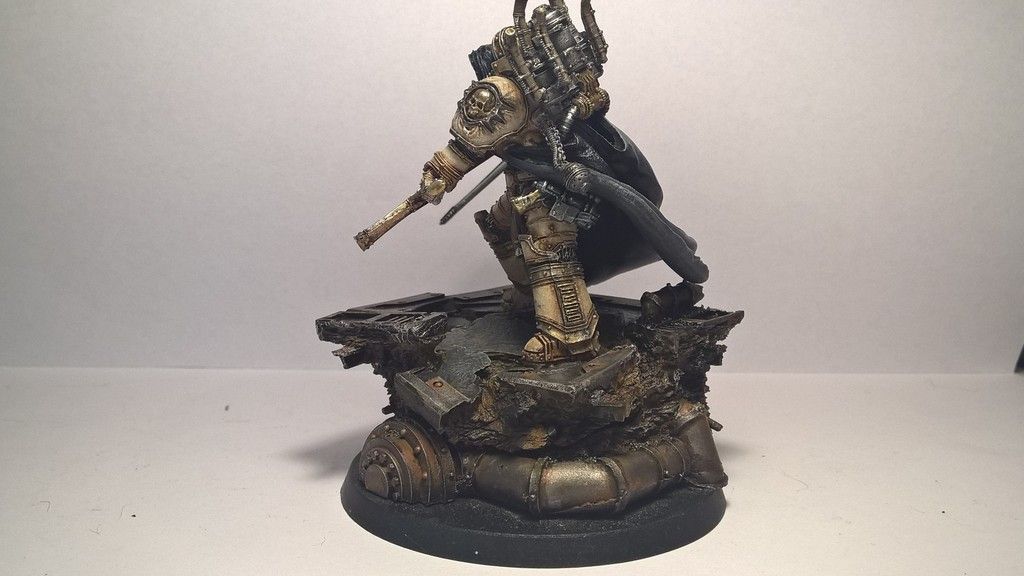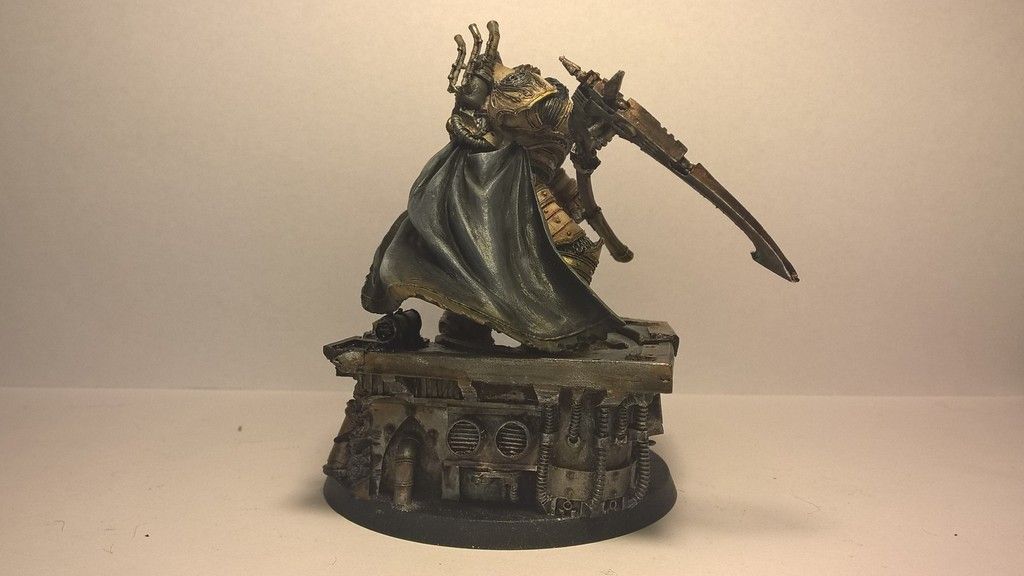 Typhon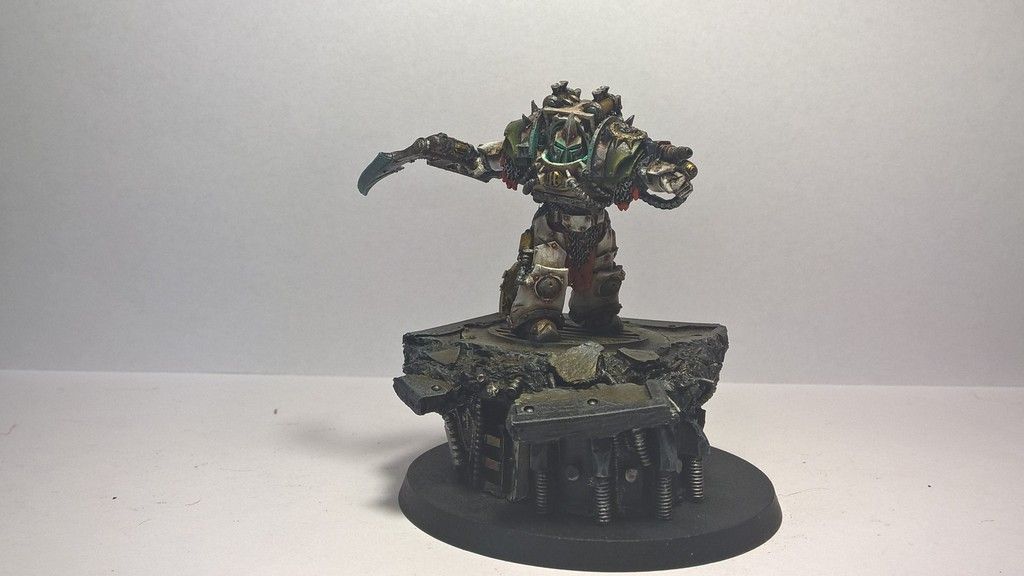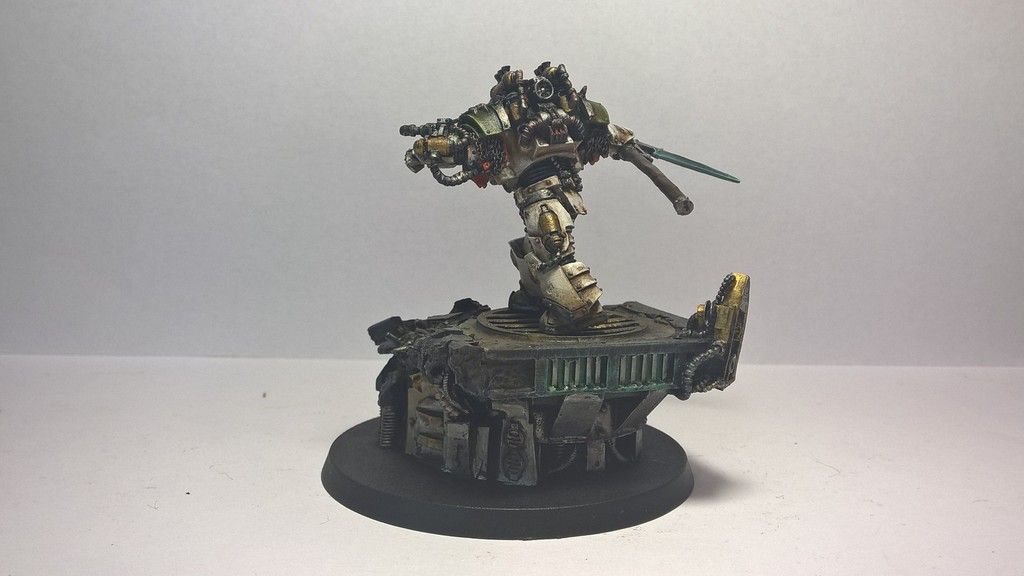 Tac squad A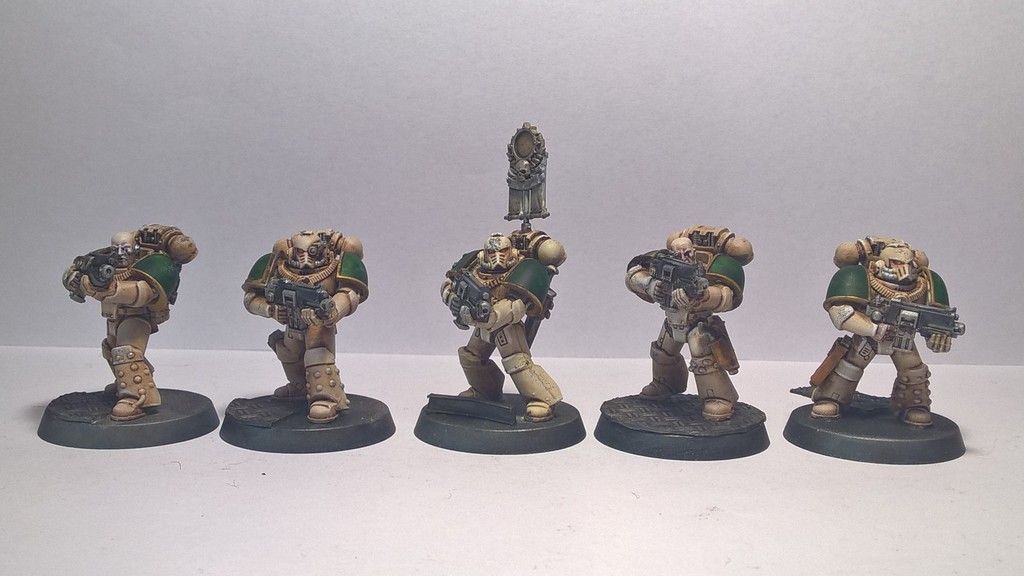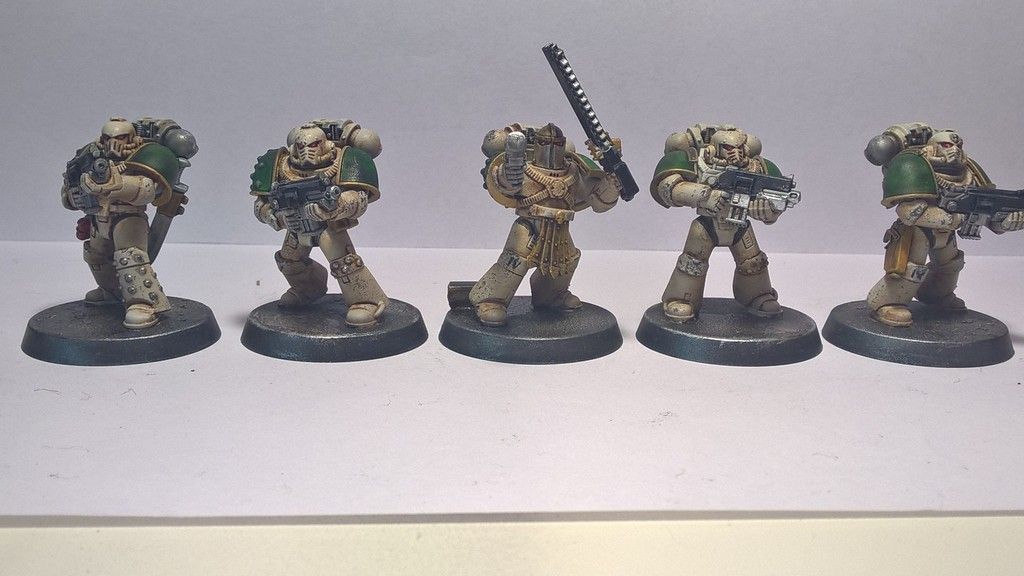 Tac Squad B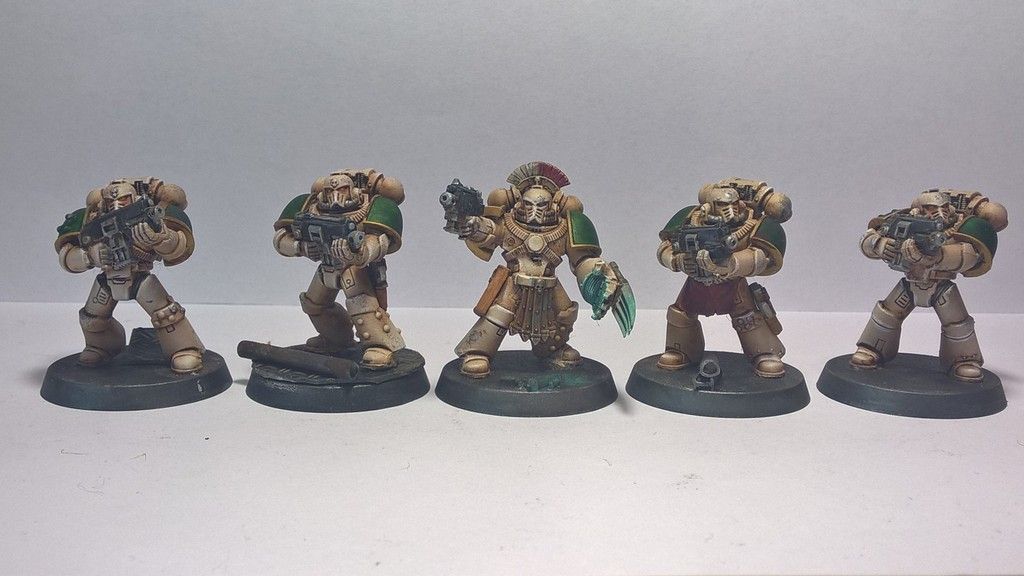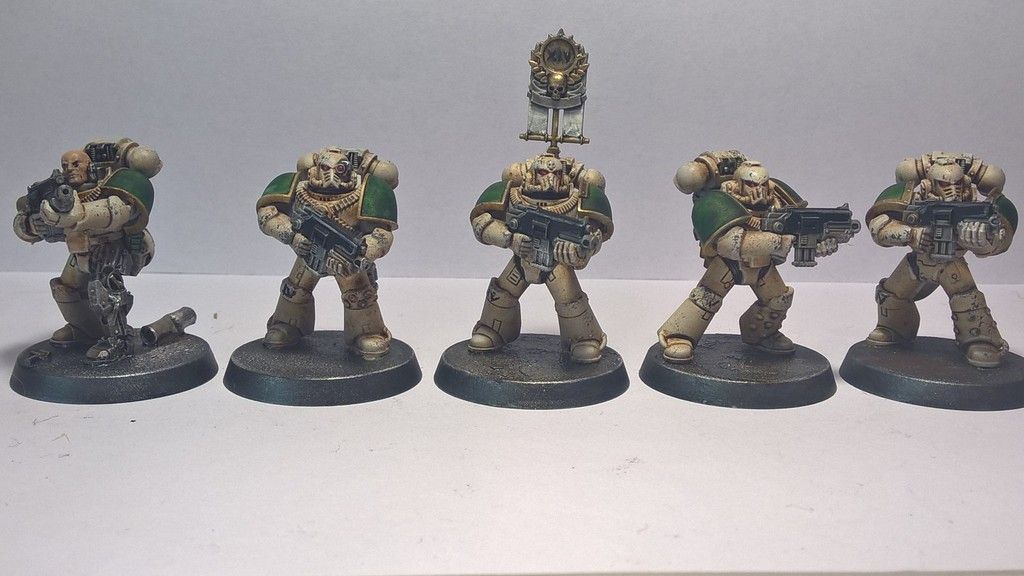 http://i.imgur.com/T1wT3Jh.jpg
Destroyers
http://i.imgur.com/GJqPaXM.jpg
Catapractii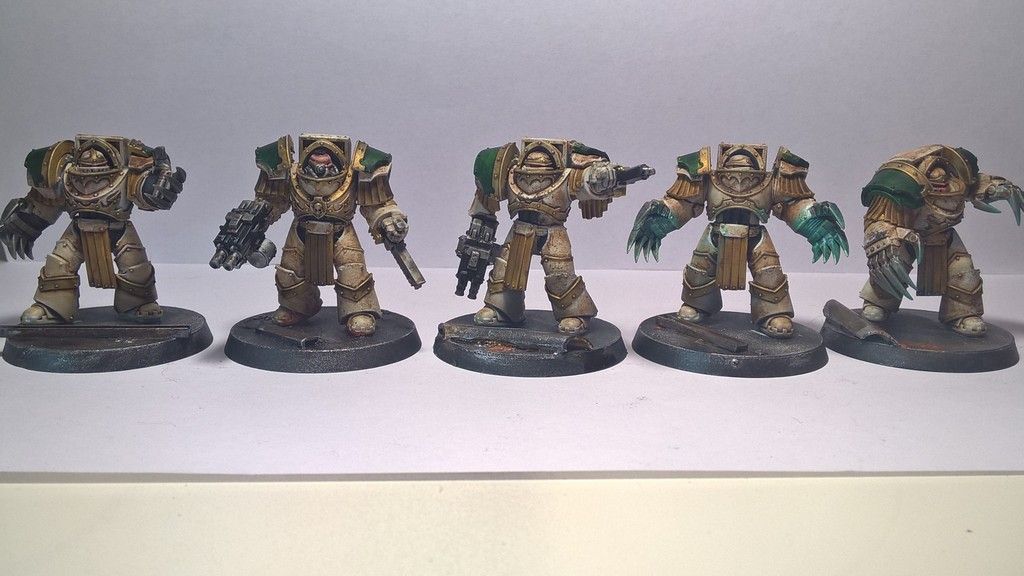 http://i9.photobucke...psicleypha.jpeg
Contemptor
http://i9.photobucke...psmxkazyiw.jpeg
http://i9.photobucke...psdmrmiord.jpeg
http://i9.photobucke...psmickussg.jpeg
Vindicator
http://i9.photobucke...psujujpljp.jpeg
http://i9.photobucke...psl2kj4geh.jpeg
http://i9.photobucke...pspq1bt24t.jpeg
So, what next? Well I'm planning on adding a couple of Medusa's, love the models, and a couple extra Vindicators. I have a drop pod ready to paint. Also want to add some Death Shroud and a Spartan. Would also like to add a 10 man breacher squad.
I've also got one more B@C box to split between this and some Emperors Children bits I've acquired over time (might post those up shortly too).
Thanks for looking.