I posted this little project on another forum and was asked to post it here... so here it is.
Many years ago, I had to move house and made the mistake of throwing away the major part of my Squat force... leaving me with about 10 Squats. In later years, I swapped them for Grymn and was left with just one, single, solitary Squat model.
But once a Squat fan, always a Squat fan and a few months ago, I started trawling EBay for plastic Squats and managed to amass quite a few... but there was a problem. I didn't like the way the arms fitted... and the lasguns were too long... and there was a choice of only three heads... and...
So I decided that I would start a little Astra Militarum army and put my own spin on things. First up were a few test miniatures:

They seemed to go pretty well... so I then thought I'd make an Engineseer:
And an Engineseer needs toys so I built a pair of servitors (robots rather than cyborgs):
Then I decided to bite the bullet and put together a platoon:

And finally... a little bit of support from a Sentinel Squadron: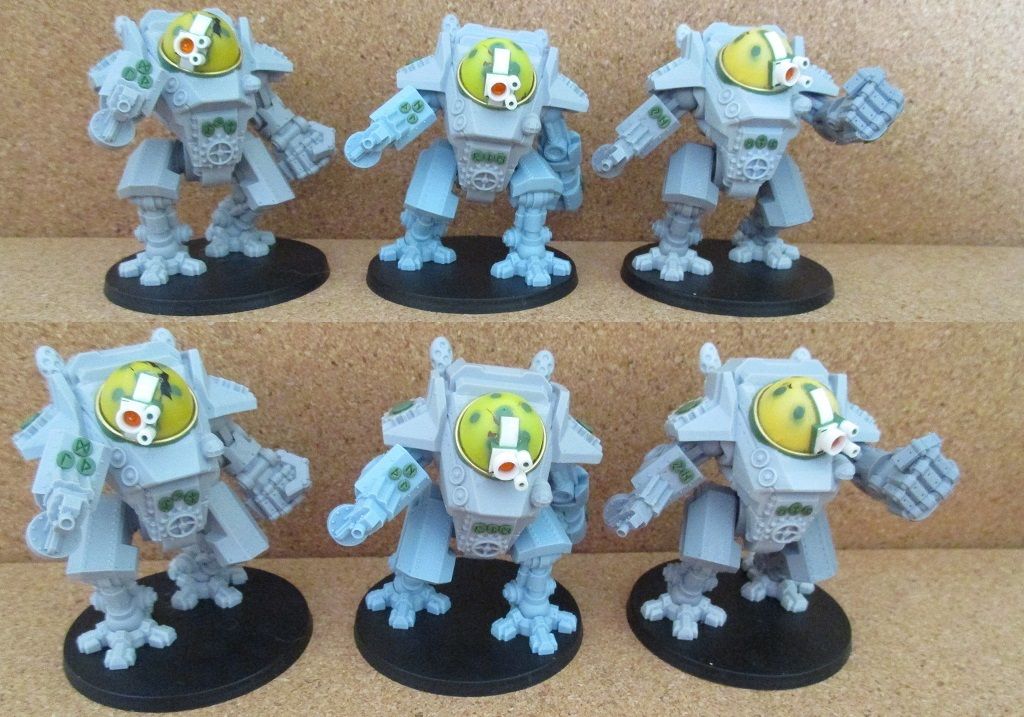 Now, the army doesn't end there... I am in the process of building the second platoon: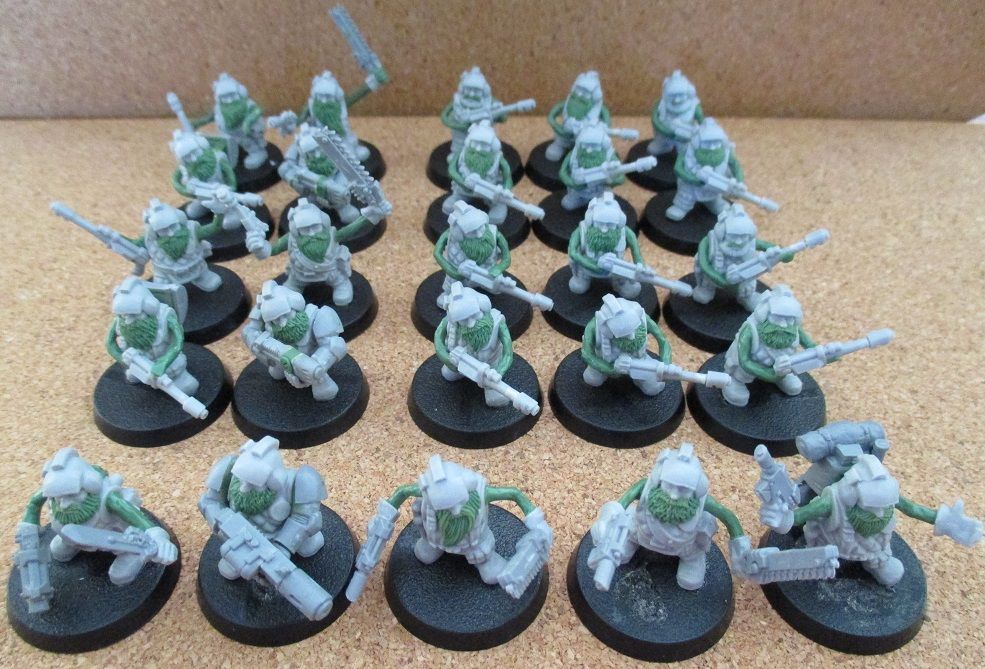 And have some Exo Armour (using Spacemarine Rules):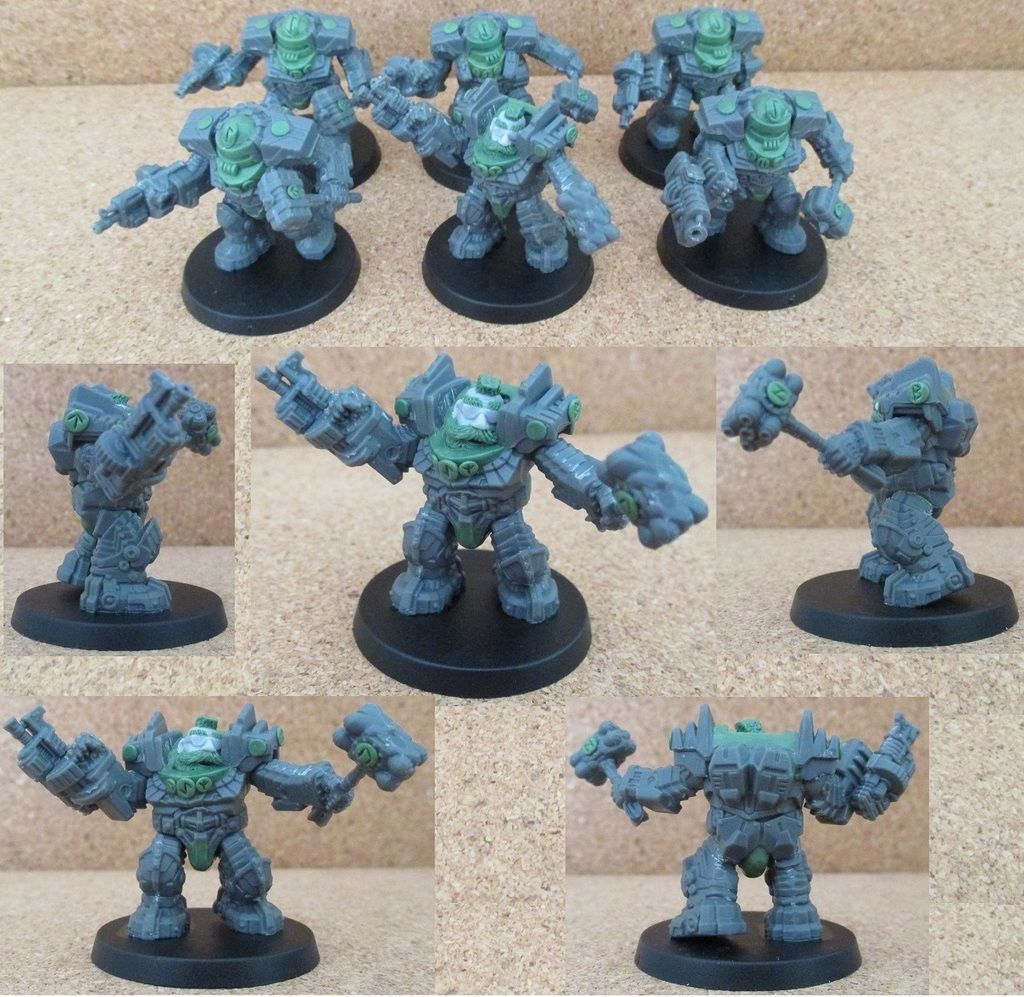 And that is where the army is upto at the moment. I have a lot of plans for future additions but I daren't look too far ahead or my mojo may be offended
Feel free to ask as many questions as you like... there are bits and pieces from all over the place