Well I've decided what I need is another part finished army and have been tempted by Mechanicum for a while. Now with the Taghmata list in book 3 and with the sight of lots of cool looking miniatures coming out from FW I decided to take the plunge.
Quick road trip last weekend to Warhammer World (great burgers btw in Bugmans!) and I got some Thallax and a Krios, rushed to get them ready for a small game this week (just as allies to a friend). So here are my Thallax currently led by my Iron Warrior Warsmith standing in for a Magos Prime.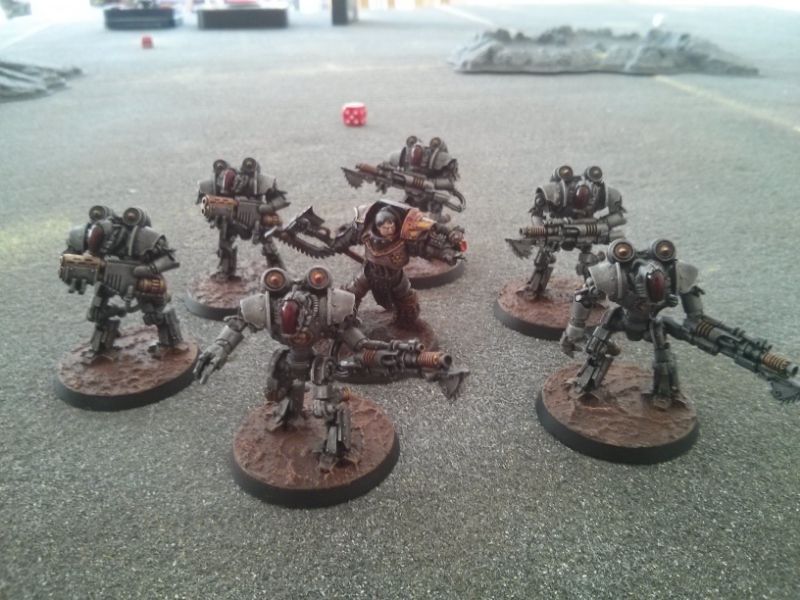 I'm undecided on their allegiance yet which explains the very basic scheme. I need to spend some time reading up on fluff before I decide on any markings or additional colours.
I must admit that using them is going to take some getting used to as they are quite a different force from my (mainly marines) background.
Krios will be next, then towards the end of the month I may get some Battle-Automata to add to the force. (Thallax + Castellax seem a solid base for a Taghmata force)