Hello,
Instead of making a big thread with all my work I will spread each one to their own category.
The project to go along with my AL is a mid heresy era World Eaters company, based on the image below.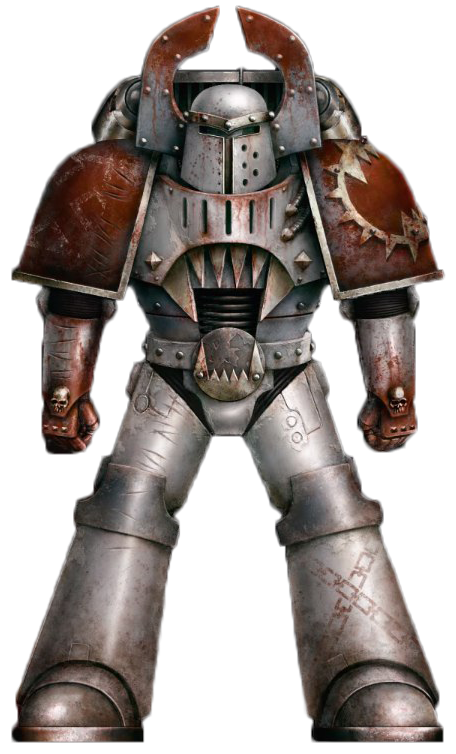 I took some notes for the scheme, maybe someone finds them useful when he starts a similar mid heresy force.
■ Blue elements are deteriorating, fading away and ignored.
■ Red is applied crudely as their bloodlust grows.
■ Original blue color can be seen under the red paint on the shoulder pads.
■ Traditional Legion markings are ignored.
■ Crude kill tallies are carved on the armor or written with blood.
In contrast to my Alpha Legion' cohesive look, this group of berzerkers with be painted with varying amounts of blood red.
Fluff wise the project is based on the audio drama Khârn: The Eightfold Path by Anthony Reynolds. The World Eaters are losing control as the butcher's nails take hold, a whole Legion descending into madness.
Test model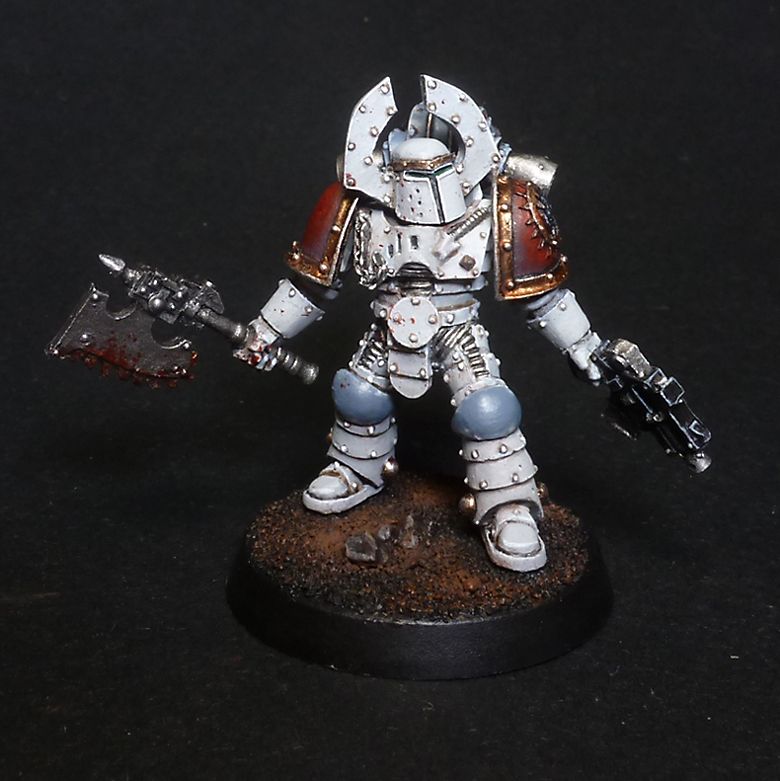 Thoughts?
C & C welcome.