Hello folks! I figured it was about time that I post pics of my World Eaters-in-progress.
I found inspiration across the interwebz in other hobbyists' takes on the XIIth. But my main inspiration was this artwork from Betrayal. Although there were many things I liked about it, I was particularly drawn to the darker blue, and how the simple lines of Maximus armor seemed to fit the World Eaters' utilitarian nature (at least how I envisioned them).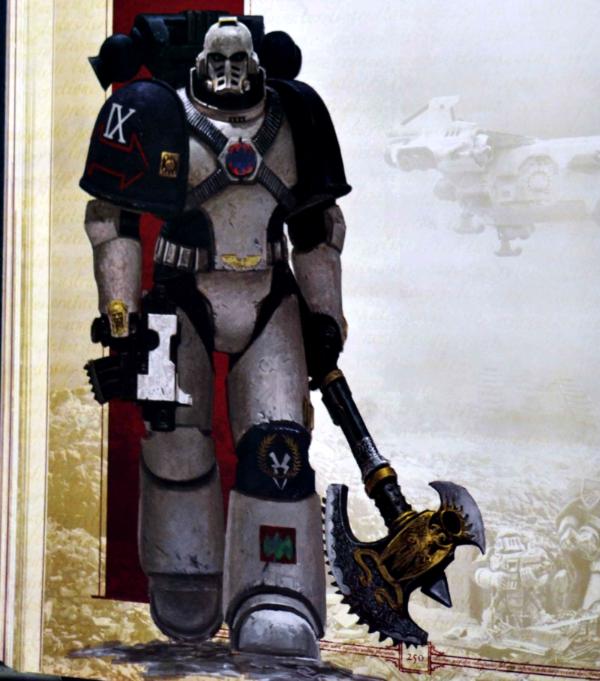 I can talk more about my thinking and creative approach as we go along. But to start things off, here are pics of some of my tacticals!